Falls are the leading cause of injury death for older North Americans. Falls threaten seniors' safety and independence and generate enormous economic and personal costs. However, falling is not an inevitable result of aging. Through highly researched Fall Prevention systems like Grabcessories, evidence-based interventions, practical lifestyle adjustments, and community partnerships, the number of falls among seniors can be substantially reduced.
Falls with or without injury also carry a heavy quality of life impact. A growing number of older adults fear falling and, as a result, self-limit activities and social engagements. This can result in further physical decline, depression, social isolation, and feelings of helplessness.
Whether you have a multi-generational household, senior family members living out of town or just a few miles away, Grabcessories independent Living System will greatly reduce falls in the bathroom giving caregivers, family members and end-users peace of mind. AND YOUR BATHROOM WILL REMAIN BEAUTIFUL!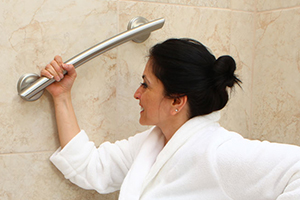 Beautiful yet affordable
High end Design and Quality at affordable prices offering gorgeous clean line curves.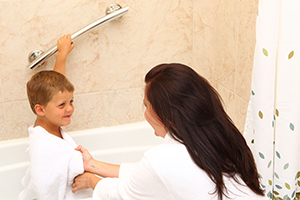 Thoughtfully designed system
Each Grabcessory is part of a total Bath Safety System of products designed to prevent falls for all ages in the "High Risk Fall Zones" of the Bathroom.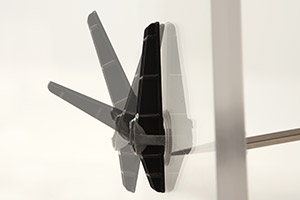 Hollow wall & Stud mounting system keep your family safe
Locate your Grabcessories anywhere you like on your wall.